Published by ben@wbc.co.uk BigCommerce on 2nd Nov 2020
WHAT'S NEW?
THIS SEASON'S GIFT PACKAGING COLOUR COMBOS
Variety may be the spice of life, but too much choice can be overwhelming. Sometimes the great thing about a simple meal combo when you're stuck for time is the flavours and
combinations are proven to work already.
That's why instead of hunting through our wider offering of over 1000 gift packaging lines, we've put together this season's timeless colour combos to help you shop faster and more efficiently. Of course you're free to mix & match, but when you're up against it, choose from these proven bestsellers to instantly create a look that works for your brand.
Two things we advise all our customers to remember when planning for Christmas:
KEEP THINGS SIMPLE
DON'T BE SHY TO MAKE GOOD MARGINS
If you're anything like us, it's easy to go crazy and buy everything in sight. But planning is key. Think about the time and resource you can give to gifting. How long will it take your staff to make up a gift? Will you sell ready-made hampers this year, or allow customers to choose what they want, and wrap during checkout or dress on the spot? Preparing now, will keep you gifting the smart way.
Remember, our well-trained team of retail experts are just a phone call away, and we're here to make your life as easy as possible. 95% of all our orders arrive on a next day delivery service and there's no minimum order. So order what you need when you need it and think of us as your very own stockroom this Christmas!
Good Luck!
---
Spruce up your gifting this year with the forest green collection. A fresh, versatile seasonal colour scheme that's perfect for a wide range of gifting. Mix with gold to create the perfect look.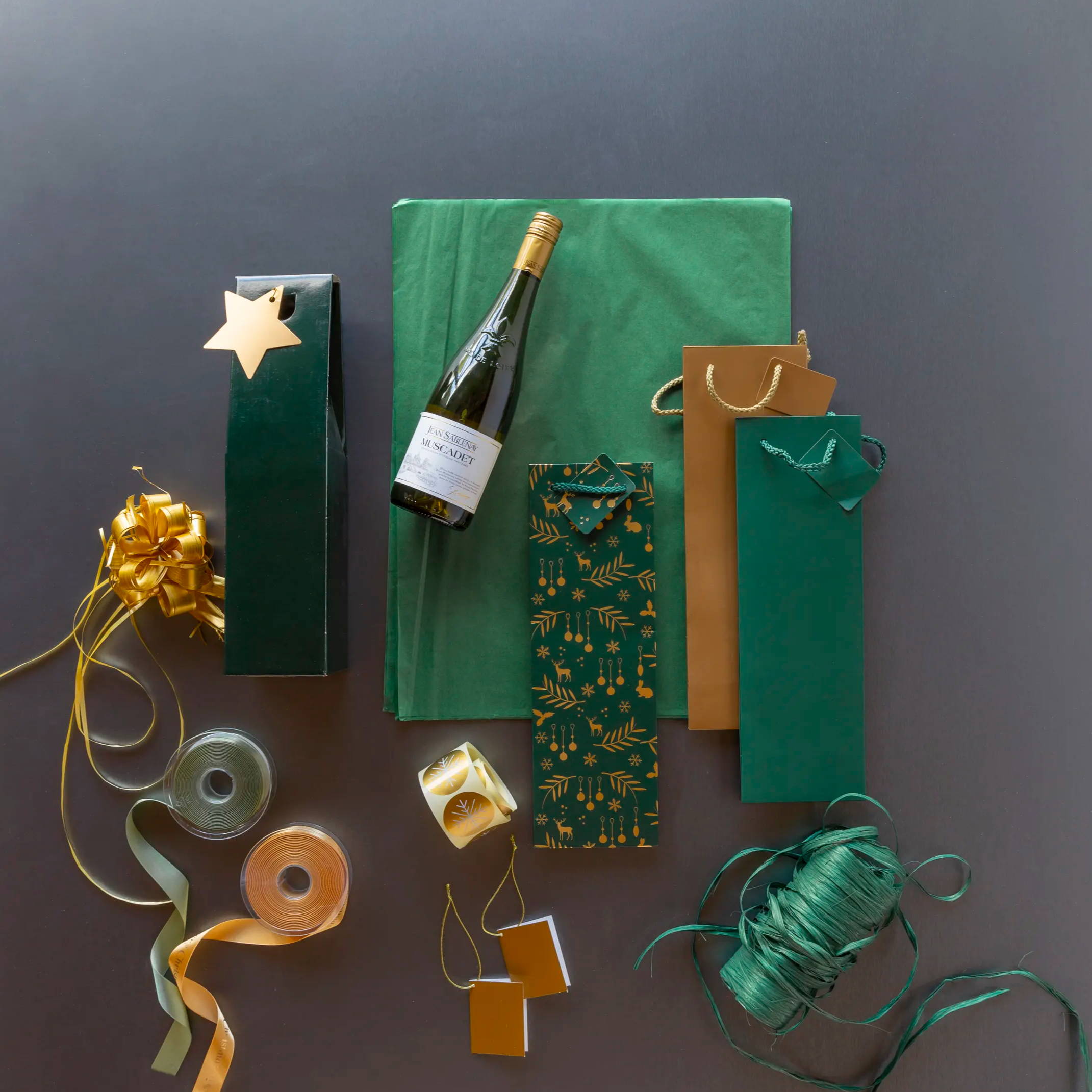 ---
Elegant and time honoured, the gold colour palette is rich in legacy and tradition. Choosing it offers you not just beautiful gift packaging, but a perfect backdrop to merchandise in store or online.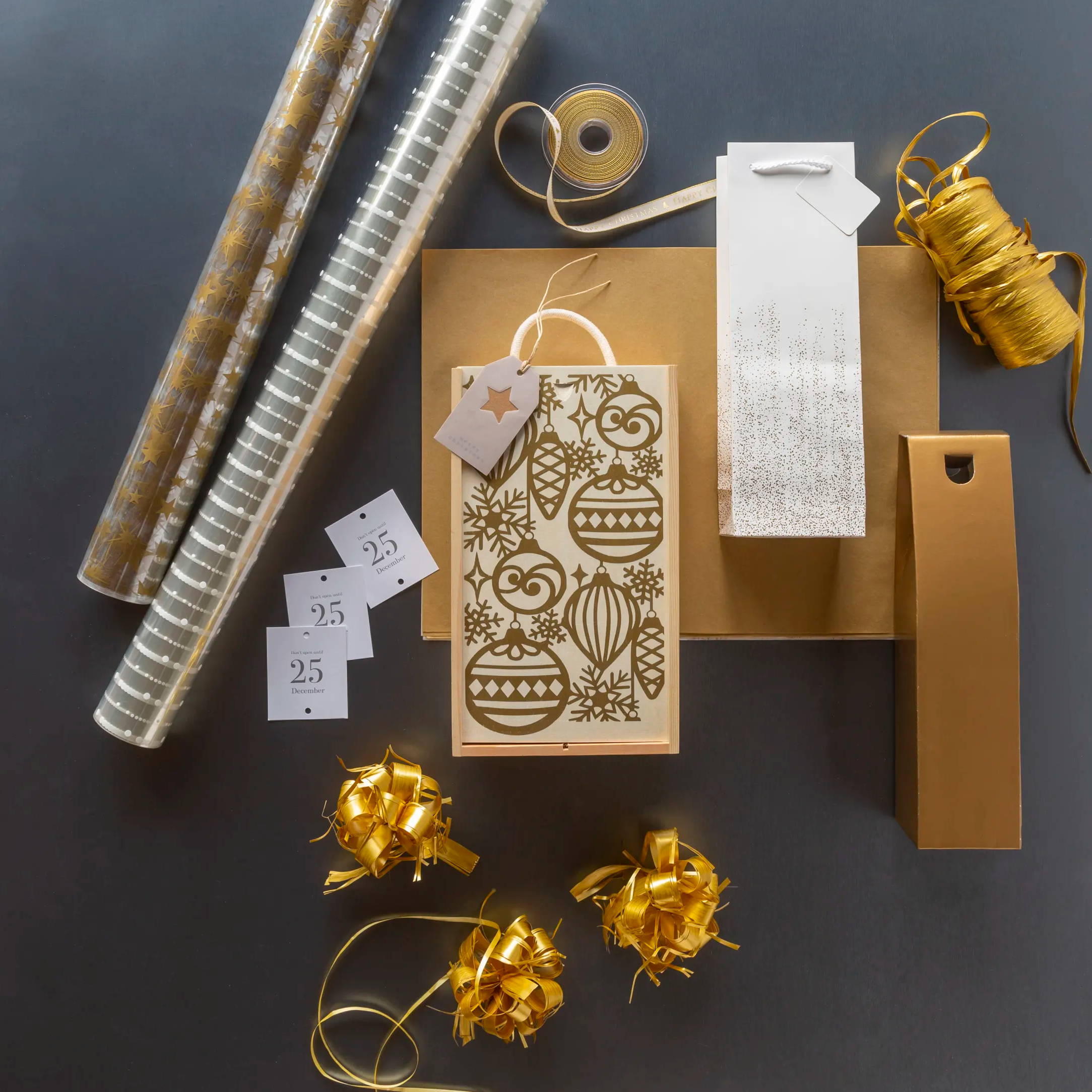 ---
Red is the perfect Christmas colourway. It says it all, and always does its job. It offers the perfect balance of traditional design and modern gifting.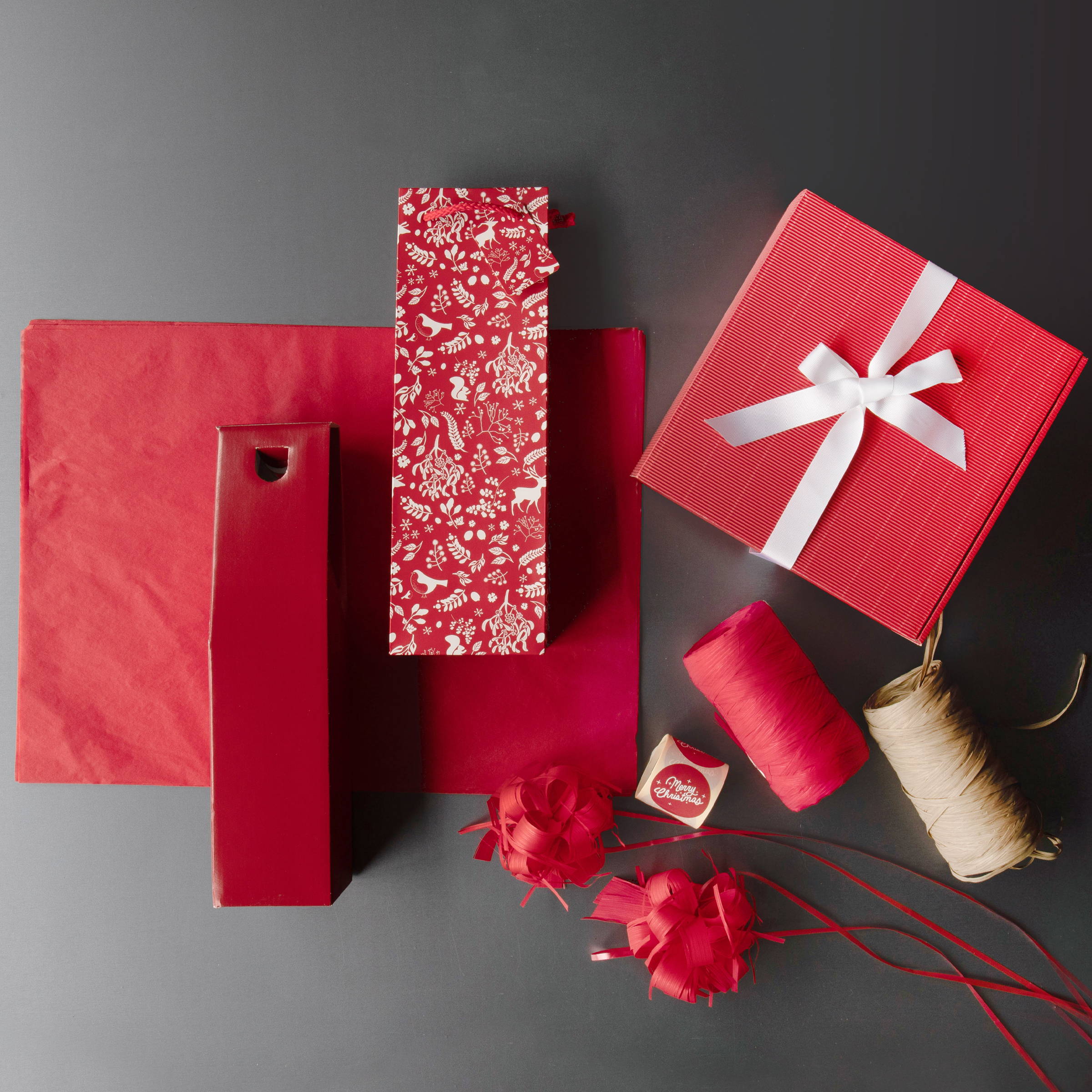 ---
Add a touch of class this christmas season with the Regal Copper Collection, giving a vibrant yet understated pop of colour to your wrapping
---
Timeless and elegant; simplicity never looked so good. Our range of silver products is guaranteed to add that hint of elegance to your in-store gifting.
---